From the everyday fancy style bracelets to statement cuffs, bracelets are an excellent way to accentuate your style. Whether you're drawn to classics like the tennis bracelet or pearl bracelet, or prefer to mix and match for a modern, stylish look, we've broken down the basics on all the different types of bracelets.
Bracelet Styles: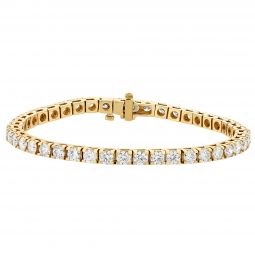 Tennis Bracelets
A timeless classic, tennis bracelets are just as elegant as they are versatile. Although these bracelets can be adorned with any type of gemstone, the most common is the diamond tennis bracelet. To create a look that's both simple and fashion-forward, you may opt for a single tennis bracelet; however, they also look great layered with other bracelets.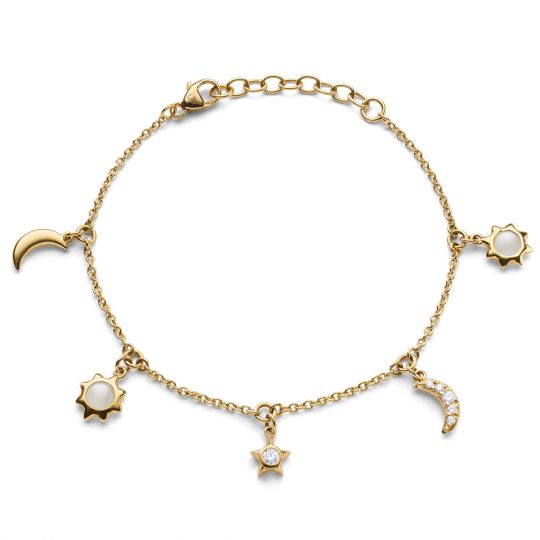 Charm Bracelets
If you're drawn to jewelry that truly reflects your personality, a charm bracelet may be just what you're looking for. Start with a charm bracelet and customize your new jewelry staple with a meaningful birthstone charm, an inspirational charm or a charm to commemorate a special memory. There's no wrong way to customize your charm bracelet with charms, which is what makes each piece so special.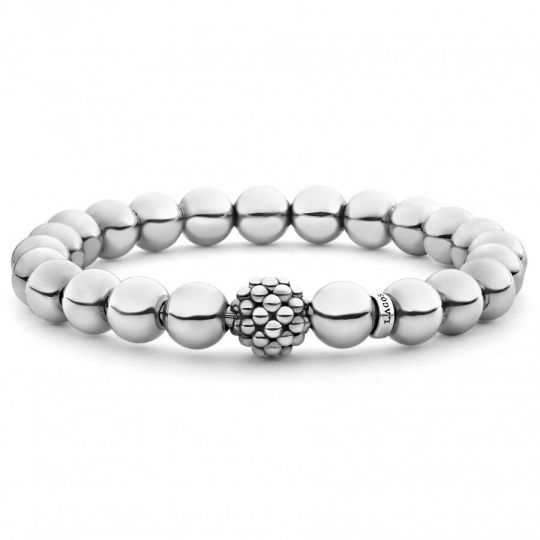 Beaded Bracelets
One of the most versatile types of bracelets is the beaded bracelet. Ranging in materials from colorful gemstones to sterling silver, beaded bracelets are terrific for layering and can be styled a number of ways to suit your taste.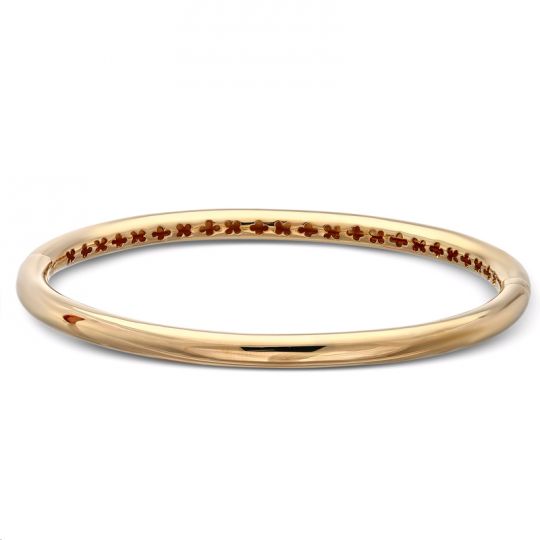 Bangle Bracelets
It's almost impossible not to think of the bangle bracelet when creating a bracelet stack. Although bangles are most known for their thin and stackable wearability, the more rigid bracelet style that slides over your hand comes in a variety of options is sure to make a statement. For a minimalist look, you may consider wearing a single large bangle. Bangles range in various metals and textures, and can be adorned in gemstones and diamonds for a more elevated look.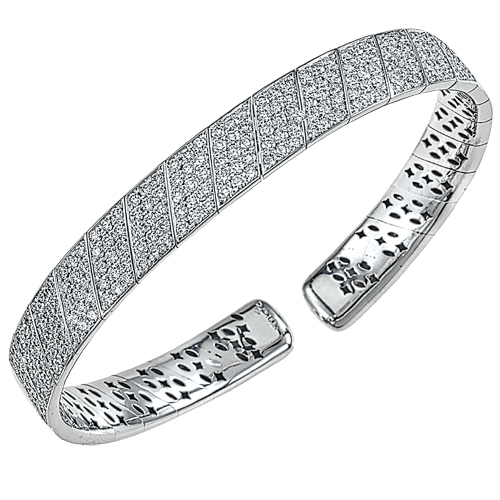 Cuff Bracelets
One of the easier bracelet types to put on, the cuff bracelet is not generally flexible but has an opening in the bracelet that makes it easy to slip on your wrist using a rolling motion. Similar to bangle bracelets, cuff bracelets are available in an array of metals and textures. A wide cuff bracelet gives a bold, trendy look, while thinner cuff bracelets can be great for an everyday accessory.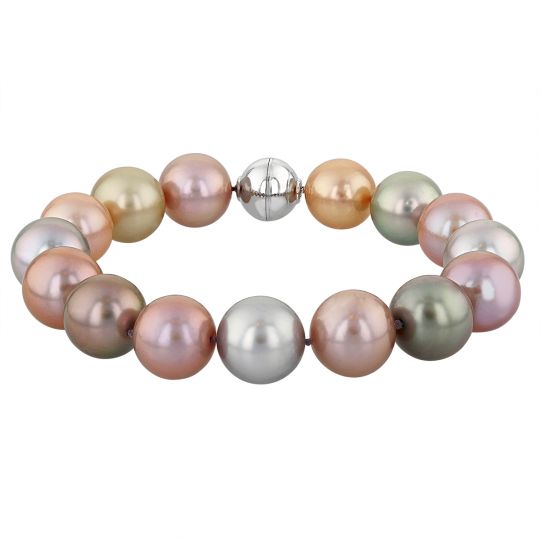 Pearl Bracelets
Much like the tennis bracelet, pearl bracelets are a timeless and exquisite jewelry wardrobe staple. Equally stunning when worn alone or stacked, pearl bracelets offer a refined look that never goes out of style. For a modern take on the evergreen pearl bracelet, you may want to consider a more chic and contemporary design.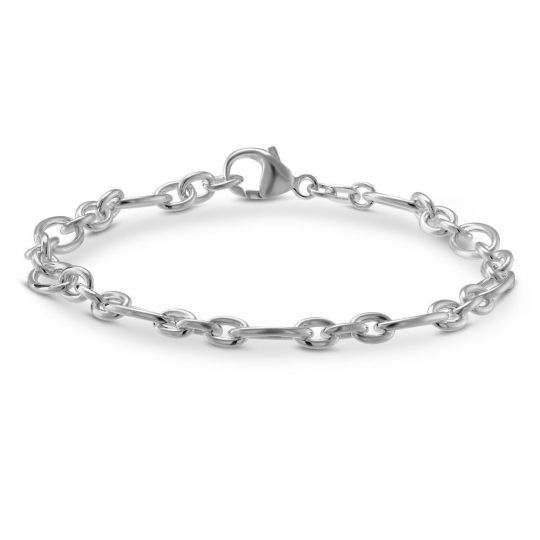 Chain Link Bracelets
Chain link bracelets offer a chic yet ageless look that can be worn with a ballgown or your favorite graphic tee. Available in a range of metal types and chain link sizes and shapes, these elegantly simple bracelets provide a polished look to any outfit.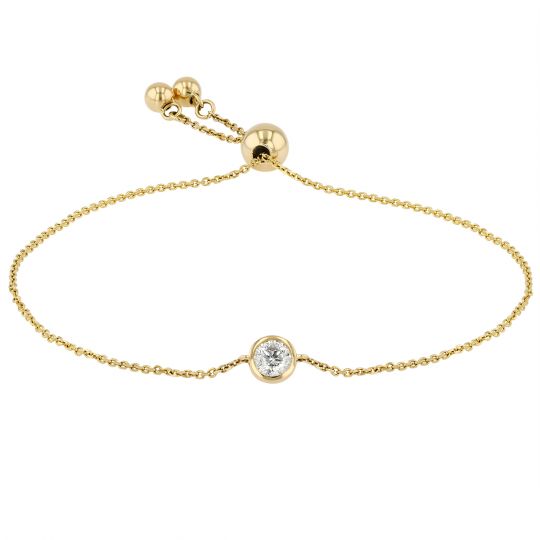 Slider Bracelets
Slider bracelets, or bolo bracelets, are defined by the 'slider' along the chain of the bracelet that allows a perfect fit for any wrist. Arguably one of the easiest and most comfortable bracelet types to wear, the slider bracelet comes in a wide collection of styles.
If you still have questions or are looking for the perfect bracelet, one of our jewelry experts would be happy to assist you. Call 718.351.8300 during store hours to speak with one of our friendly and knowledgeable sales associates.